You are here
Archives
Nova Scotia Court of Appeal Upholds Commissioner's Decision
In a decision released January 11, 2019, the Nova Scotia Court of Appeal determined that a decision by the Information and Privacy Commissioner regarding the scope of her jurisdiction was reasonable.  The appeal centered around whether or not the Commissioner has jurisdiction to hear an appeal where the applicant seeks answers to questions rather than access to records.  The Commissioner determined that she does not have jurisdiction to hear an appeal where there is no request for access to records at issue.
The Court of Appeal states, "...the Commissioner's interpretation of the applicable provisions of the MGA was reasonable.  Indeed, I am satisfied it was the only reasonable interpretation."  A copy of the Court of Appeal decision is available here.  A copy of the Nova Scotia Supreme Court decision which also upheld the Commissioner's decision is available here.
---
​OIPC Celebrates 25 Years!
Visit our Anniversary Celebration page for information about the OIPC's 25th anniversay in 2019.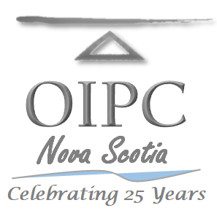 ---
Wrapping Up Right to Know Week 2019
In case you missed Right to Know Week or want to re-live the intrigue, you can watch the engaging panel discussion here: Democracy in Action:  The Future of Your Right to Know.
See how the provincial government's published access to information numbers are trending over time:  NS Access to Information Trends.
---